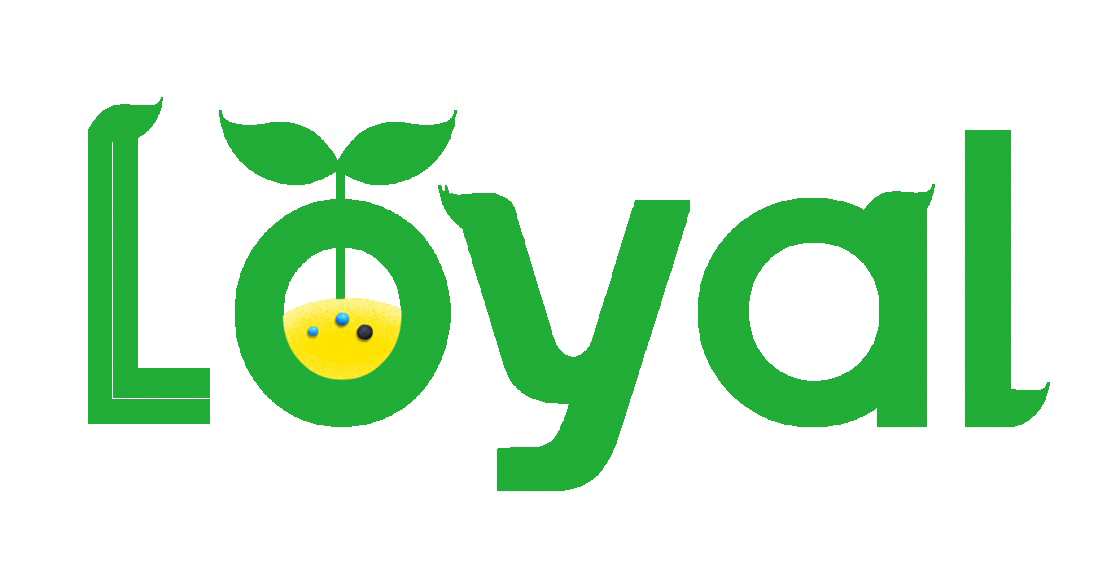 Shandong Loyal Chemical Co.Ltd.

Amino Acid Organic Fertilizer Organic Fertilizer Amino Humic Shiny Balls

English
Home>Products>Amino Humic Shiny Balls>Amino Acid Humic Acid Shiny Balls

Amino Acid Humic Acid Shiny Balls
Amino Acd Humic Acid Shiny Balls is the coating product of amino humic acid organic fertilizer. The product has a bright appearance, belongs to the high-end product in fertilizer, sells well, and has high nutritional composition.

Loyal

AH-01

Hebei,China

ISO,CE

20 tons/Amino Acid Humic Acid Shiny Balls

FOB$140-180/Ton Amino Acid Humic Acid Shiny Balls

25kg/50kg/1000kg/1200kg

7 -20 days

L/C,T/T

5000 Tons/Month
Product Details
| | | | | | |
| --- | --- | --- | --- | --- | --- |
| Classification: | ORGANIC FERTILIZER | Type: | Compost | CAS No.: | 1415-93-6 |
| Other Names: | amino humic shiny balls | EINECS No.: | 215-809-6 | Place of Origin: | Hebei, China |
| Release Type: | Slow | State: | GRANULAR | Purity: | Amino Acid 8.0%-10.0%, Amino Acid 8.0%-10.0% |
| Application: | crops | Color: | Black Humic Acid | Appearance: | Black Granular |
| Organic Matter: | 50%min | Amino Acid: | MIN 8% | Package: | 5KG |
| K: | min 1% | P: | min 1% | Water Solubility: | Slow Release |
Product Description
| | |
| --- | --- |
| ITEM | STANDARD |
| Amino Acid | 8.0%-10.0% |
| Humic Acid | 10.0%-13.0% |
| Medium element | Ca,Mg,S |
| N-P-K | 12-1-2, 12-1-1, 13-0-1 |
| Organic Matter | 50% min. |
| Sulfur | 12.0% min. |
| Trace Element | 4.0% min. |
| Moisture | 0.5% max. |
| PH | 3-5 |
| Granule Size | 2mm-4mm |
Our Amino Acid Humic Acid Shiny Balls, which is made of corn as raw material, after fermentation, produces concentrated liquid, which is granulated by spraying without any additional addition. All nutrient contents come to corn and belong to pure organic fertilizer.
It is rich in more than 20 kinds of amino acids, medium amount of calcium, magnesium and sulfur, trace element boron, iron, manganese, zinc, boron, molybdenum and so on. A fertilizer contains a variety of nutrients, which is a very cost-effective fertilizer. The increase in user output is generally increased by 10%-30%.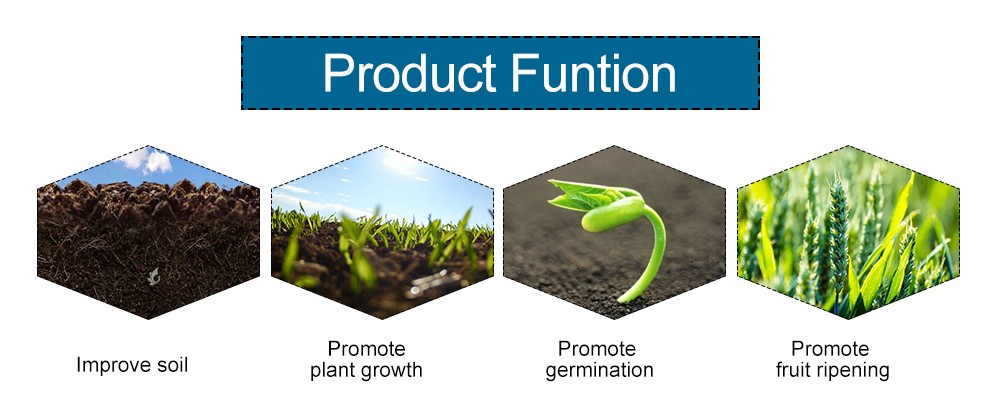 Benefits:
1.The amino acid can make crop grow strongly and enhance the crop having characters for drought resistance ,cold resistance,lodging resistance ,repeated_ planting resistance and salt and alkali resistance.in addition,the amino acid fertilizer makes the vegetable and fruit's appearance fresh, good looking and delicious tasting,it also improves the quantity,value and competitive strength.
2.The organic matter can improve effectively soil ,break hardened ,enhance the characteristic of water and fertilizer remaining ,improve soil quantity, and increase production.
3.The humic acid can retain water to preserve soil moisture ,decrease the content of P and K in soil, enhance grow for crop's root system ,blockade plant disease and prevent blast disease and foot rot.
4.The nutrient of N.P.K and trace element can enhance crop grow healthily,improve production ,prevent effectively and decrease physiology plant diseases,decrease pesticide using.
5.The compound of organic and inorganic can advance utilization rate of fertilizer ,decrease production cost ,and improve income.
6.The fertilizer has stable function and can reduce environmental pollution.
Product Usage Method:
1.Before planting, the use of base fertilizer in the process of land tillage can improve the soil environment ahead of time and plant on the improved soil, which can promote the rapid germination of plants and enhance their resistance to stress. It can provide enough nutrition for plant early growth.
2. Used in growth, in the process of plant growth, as topdressing, can promote the flowering and fruiting of plants, increase the taste of fruit, improve the quality of fruit, and truly achieve the quality of organic products
3. Use of fruit trees ,1.5-2 meters outside the root of fruit trees, digging pits and covering with soil can promote the rapid growth and maturation of fruit. It is more important to improve the taste and quality of the product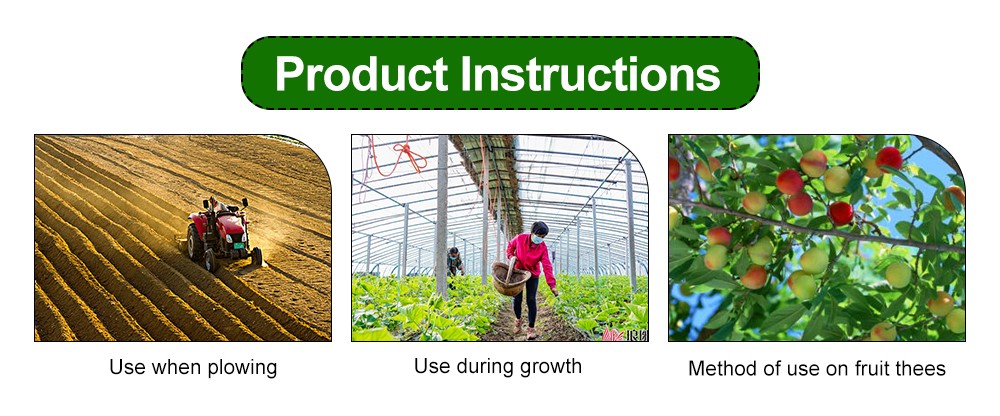 Company Introduction:
Our company is a special new fertilizer company, the company was established for 16 years, always committed to provide crop growers with efficient, cost-effective fertilizer, to provide customers with good fertilizer is our purpose. We hope to work with you on the research and discussion of fertilizer and contribute to the cause of agriculture together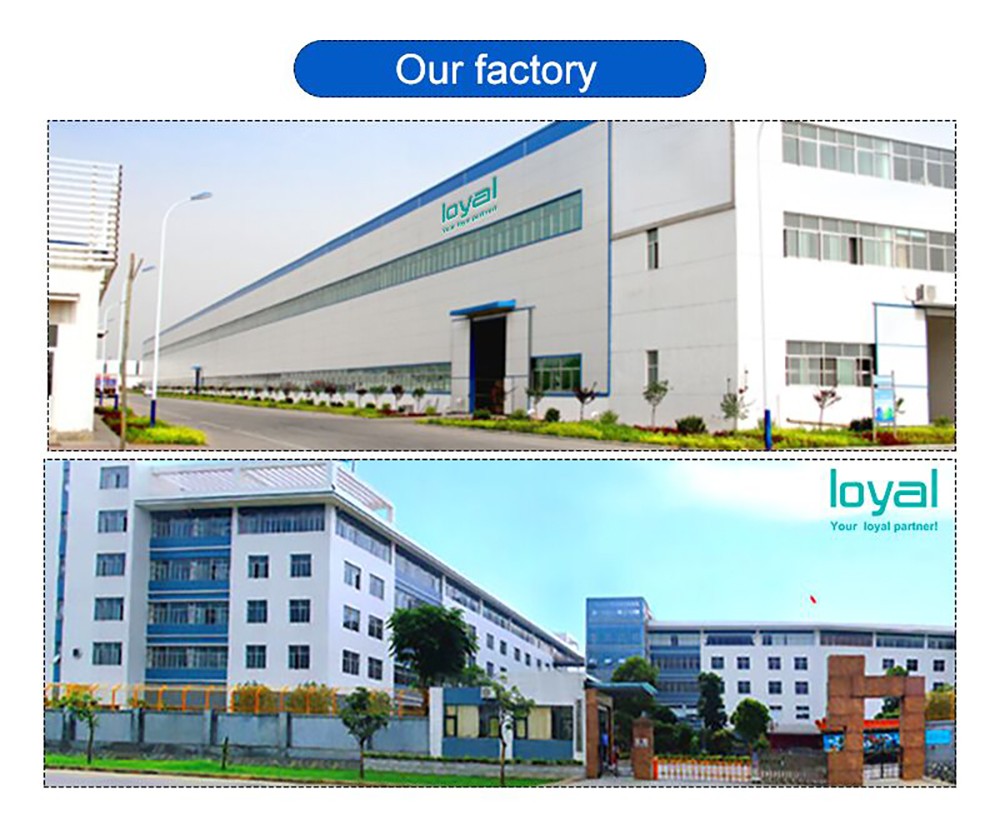 Contact Us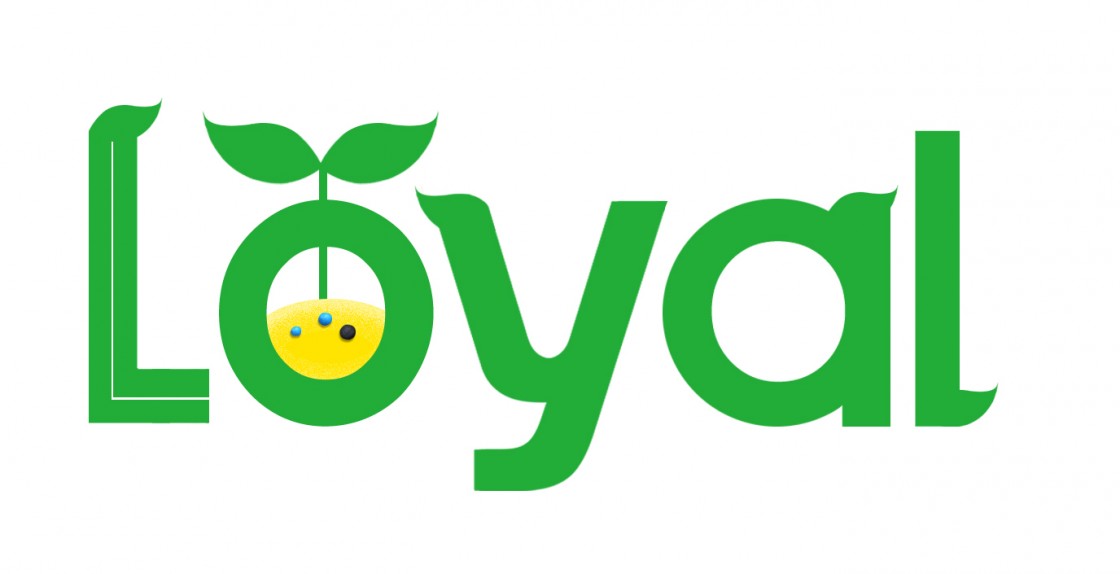 Shandong Loyal Chemical Co.Ltd.

Address

No.18, Gutan Road Nanjing, Shandong Province, China

Factory Address

No.18, Gutan Road Nanjing, Shandong Province, China